Flarie Webinar
Make A Branded Game in 30 Minutes!
Wednesday, 7 June
09:00 - 09:30 BST
10:00 - 10:30 CEST
Remote: Google Meets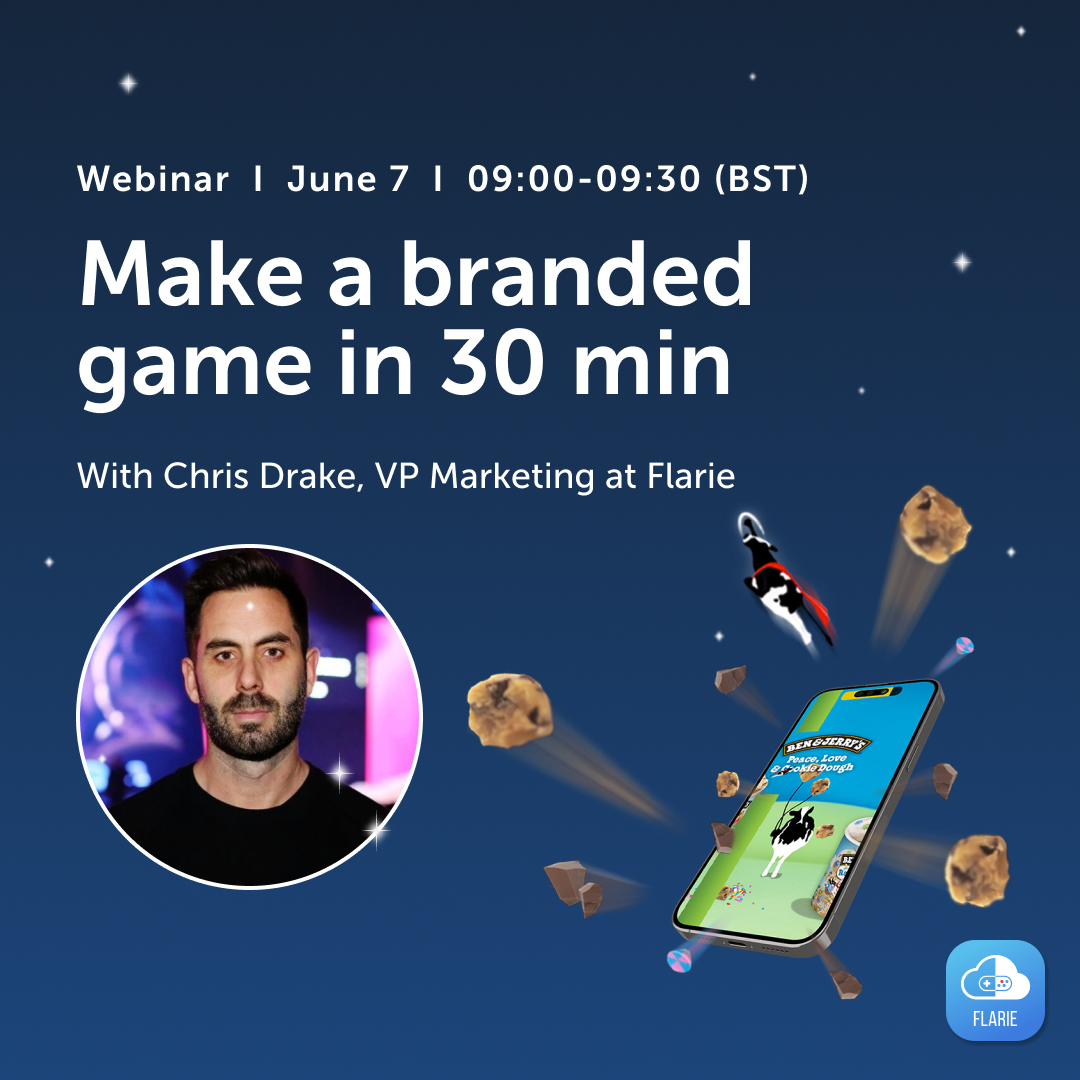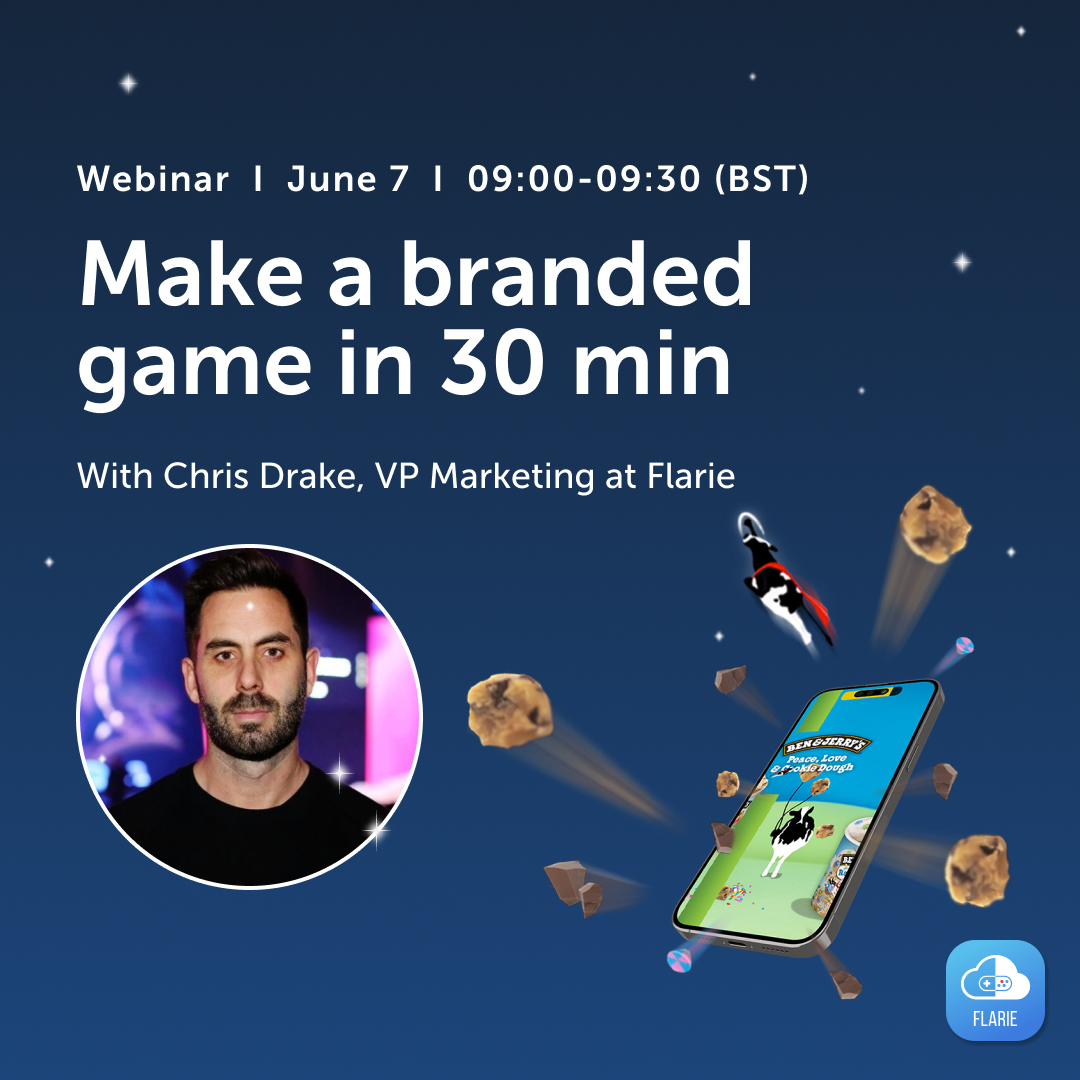 Branded games are a new and unique way to engage audiences for minutes (not miniseconds).

Join us 7th June, and in just 30 minutes, you will:
Gain an expanded understanding of gaming as a communications channel
Make branded games to deliver on different uses (love, lead generation, sales and loyalty)
Play games!
Get the opportunity to receive your own free mock-up for your brand.. and in doing so gain competitive advantage in a market that could maybe benefit from a little playfulness.
Register now... Flarie - Be Playful!